SSD and HDD are storage devices, and how they operate and are designed is completely different. However, both share the same goal: to provide storage capacity for your OS, files, and folders.
There are many questions about whether "HDD and SSD are needed simultaneously." The answer is no. However, there is no wrong with having both; your PC will run just fine if you have an HDD or an SSD.
Hence it is best to have either of the storage devices for your PC. Since both are storage devices and serve the same function, you can install your operating system on SSDs, boot from them, and use them as your regular HDD. However, you might notice some differences in performance, which have been discussed below.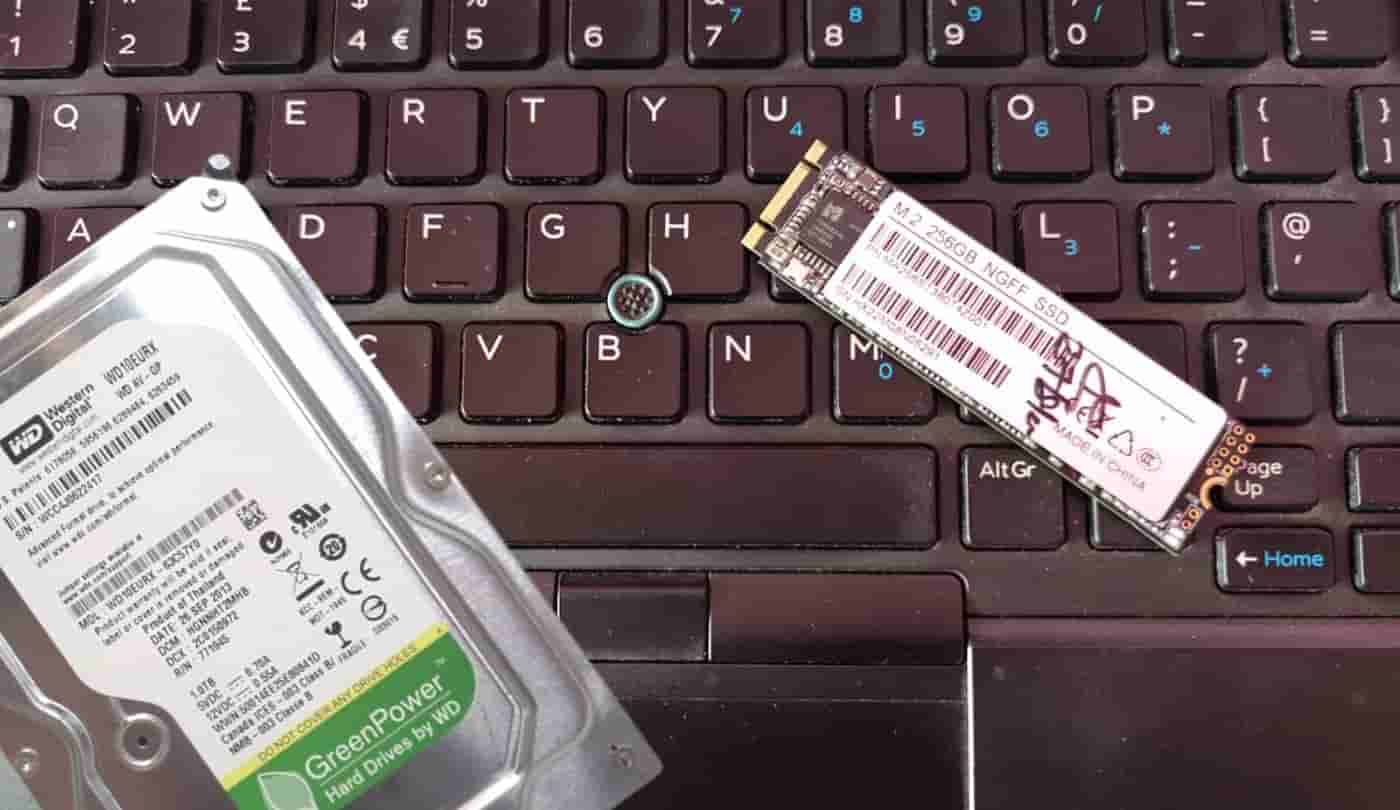 It all depends on the Game
It is a common notion that gamers must always go for SSDs if they plan to play games requiring more FPS or faster responses. But this is merely a notion. Whether you choose an SSD or an HDD does not affect the overall performance of a game. It might reduce the loading time of the games, but overall, in the functioning, it won't help much. Neither will the FPS be increased nor will the network lag be reduced. But some things need to be kept in mind and which might be the deciding factor.
The genre of the Game
There are many genres of video games ranging from competitive multiplayer games to single-player adventure games. They all have different requirements and varying sizes. Competitive or multiplayer games are often optimized to suit dynamic and fast play styles. They only require a little storage space and often must be opened quickly. On the other hand, single-player action-adventure games have a story involving them and are rich in graphics and other animated elements, making them larger. Also, since they are single-player games, they do not require fast loadings or responses. These are key factors that should be considered before choosing SSD or HDD.
Are you interested in ESports?
ESports, or Electronics Sports, are one of the most sought-after genres of gaming that people love and indulge in. However, not all games qualify to be called an ESport. Only those multiplayer games with decent leaderboards that prove players' skills are called ESports. Events and live competitions are organized worldwide that showcase ESports players' talents. As expected, the machines used during these events require top-of-the-class hardware, including storage, to run the Game seamlessly. An SSD does not increase the FPS but reduces game loading times, making them the ideal choice for ESports players.
Competitive/Multiplayer games need fasters responses
No one likes to be stuck on the loading screen when all your teammates have loaded into the Game. To avoid such long waiting times, it is advised that SSDs are used in place of HDDs. Competitive games require faster loading times, and it can get irritating to keep seeing the loading screen repeatedly or for long periods. A good SSD can eliminate these waiting periods.
Your Budget Matters
When building a gaming PC or buying a gaming laptop, people must consider the components' price or the overall price. Overspending on things is detrimental since, later down the road, it will get harder to upgrade and result in mediocre performances. Many gamers or streamers always buy the costliest gear available, but maintaining a good cost-to-product ratio is quite helpful since it saves enough money for later upgrades.
SSDs indeed give a much faster experience when compared to HDDs, but it comes at a cost. On average SSDs cost almost four times that of HDDs when measured per-GB basis. For example, in India, the cost per GB is around Rs. 10 for SSD and Rs. 2.5 for HDD. This ratio might differ in other countries but is roughly the same in the market. Hence, based on usage, gamers must choose wisely whether they want a super fast 500GB or an average 2TB.
Also, being super fast in read and write speeds, SSDs are in high demand, and to get one, gamers might have to wait a bit longer than usual. These components come pre-installed in gaming laptops, and gamers can enjoy SSDs and HDDs in one machine.
Why not get both?
Amidst the debate on SSD and HDD, it is noticeable that many gamers opt for installing both SSD and HDD in their machines. This is a very effective method of balancing both speed and storage. With increased speed and enough storage, gamers can enjoy their favorite titles. Of course, since two different types of storage are used, the games won't be stored on the same disk, but a smart way to go about it is buying a small SSD and then installing the operating system on it, and then storing all the games in a large HDD.
The SSD majorly affects the read and write speed of the machine, and if the operating system is installed in an SSD, it will greatly impact the loading time of the games. When the OS on which the games will run is blazing fast, the games are bound to run smoothly. This is primarily why users install SSD and HDD in their gaming setups.
In gaming laptops, the most common setup is a two-storage system with a small SSD and a large HDD, for example, 256GB SSD + 1TB HDD. In these configurations, the OS is installed in the SSD, and the rest of the files the user wants to install will be installed in the HDD. These configurations are perfect for people who are buying laptops for gaming. These laptops have a fast OS that helps load up the games easily and enough storage space to store several games simultaneously.
How much storage is good?
When setting up a gaming PC or when buying a gaming laptop, it is often seen that there are several different options available to choose from; for both SSD and HDD. The decision must be made solely on the need since the more storage, the more the price. SSDs start from 128GB and can go up to 30. Although a gamer will never need a 30 TB SSD, they must select a proper amount of storage to stay supplied. According to experts, a 500 GB SSD is enough if the gamer wants to play a few titles, but they should go for 1 TB or 2TB SSDs if they plan on storing many games on their devices.
Too much storage might be seen as a future-proof plan, but it could be smarter to get more than needed. This is because once a gamer spends a lot of money on extra storage; they cannot spend on other upgrades like RAM, display, or the motherboard. There must be a good balance between all the components of the gaming rig so that the gamers can extract the best performance.
Speed Differences of Different HDD & SDD
The actual effect of SSD
It is a myth that SSDs increase the FPS of a game or make it run smoother, or reduce the network lag in games. They only increase the machine's read and write speeds, reducing the games' loading times. That is all they do, which is better than an HDD. Of course, they are faster in storing or reading data, but overall, it only increases the Game's performance slightly.
Unlike the general notion, SSDs do not increase game frame rates. If a game runs at 100 FPS, the SSD won't increase the FPS to 200. There might be a small change, but it won't be much perceptible. In open-world games where the game engines load and run new areas, maps, and textures as the Game runs, SSDs might show a slight improvement in the FPS; other than that, the FPS of a game depends on the amount of RAM installed, the processor and few other components.
Network lag or latency is also another thing that is not reduced by using SSD. Network lag is caused due to packet loss when the Game requests or sends data to its server. Frame rate drops or normal lags in games are caused due to an inadequate graphics card or CPU. A faster network with lower ping or a better graphics card will solve these problems. An SSD will help load the games faster but won't eliminate these.
Final Words
While there is no clear answer as to which type of storage gamers must opt for, these are key points they must remember when assembling their PC or buying gaming gear. An SSD will not make a game run any better than an HDD. Of course, the Game will load faster, and in the case of open-world games, there might be a slight performance improvement, but for the most part, it won't change much. Gamers must first sort out their needs and decide whether they need faster or normal storage.